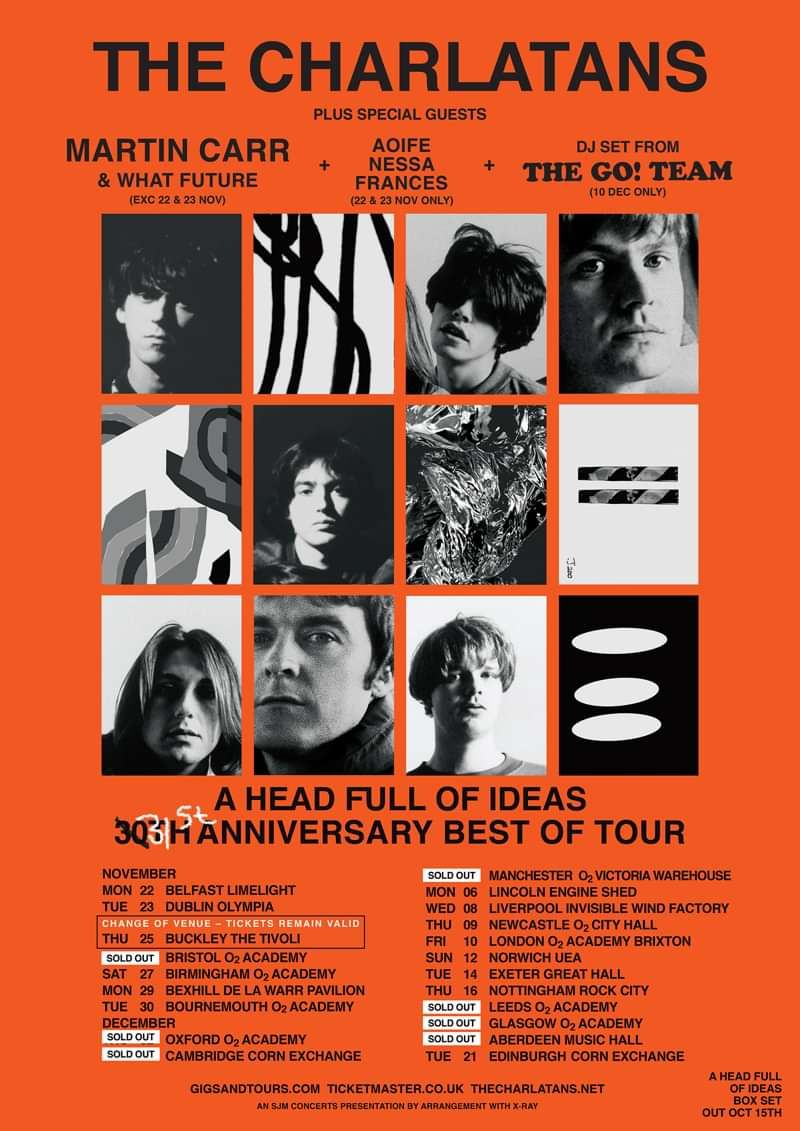 SJM Concerts presents:
The Charlatans - 30th Anniversary Best of Tour
£32.50
Entry Requirements: 14+
General Admission (e-ticket)
In light of the current, rapidly evolving situation regarding the spread of the Omicron variant of Covid-19 and the advice from the Chief Medical Officer not to "mix with people you don't have to" we feel it is unfair for our audience to have to choose between exposure to the virus or to avoid the show. We are also aware with every extra day, the band and crew are further exposed so have decided it is in the best interests of all to postpone. Details of rescheduled dates will follow as soon as availability is confirmed.
Line Up
The Charlatans - 30th Anniversary Best of Tour